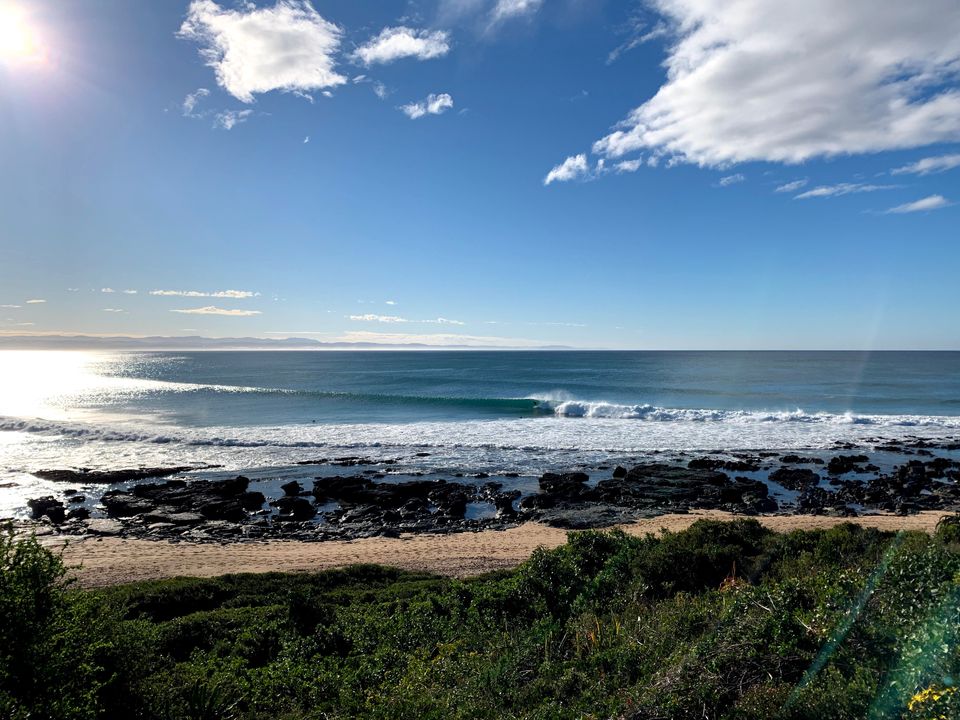 I've been coming to Jeffreys Bay for many years, ever since I can remember.
Little did I know back then that it's home to one of the best waves in the world.
In recent years as I started getting into bodyboarding I learnt more about the surfing side of J-bay.
Geographically it's one huge point break... While most of the coastline in this part of the world faces South, the mile long point break bends inwards and faces directly east, meaning those gale force prevailing Westerly winds, usually crosshore on the rest of the coast, is straight offshore here. So basically it can be offshore anytime of the year here.
J-bay also doesn't rely on sandbars being aligned as it's primarily reef.
It's a good wave. Kinda magical on pretty much any day.