What a week!

Cyclone swell was pounding our coast last weekend, well mainly Sunday to Tuesday. Thereafter we've been pounded with school work... Geeeezzz, I thought Grade 11 was suppose to be heavier than Gr12.

Otherwise, I managed to get in contact with Marqua at Wavescape. Super stoked of my video that's on their home page!!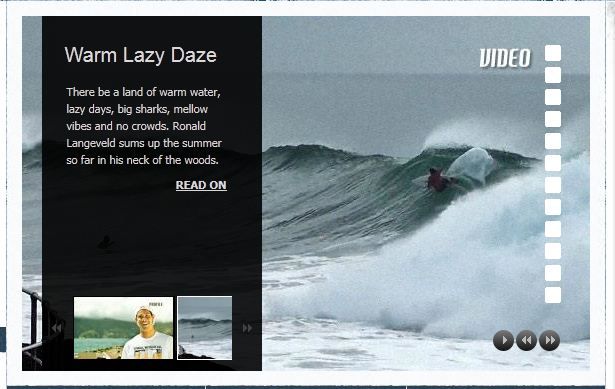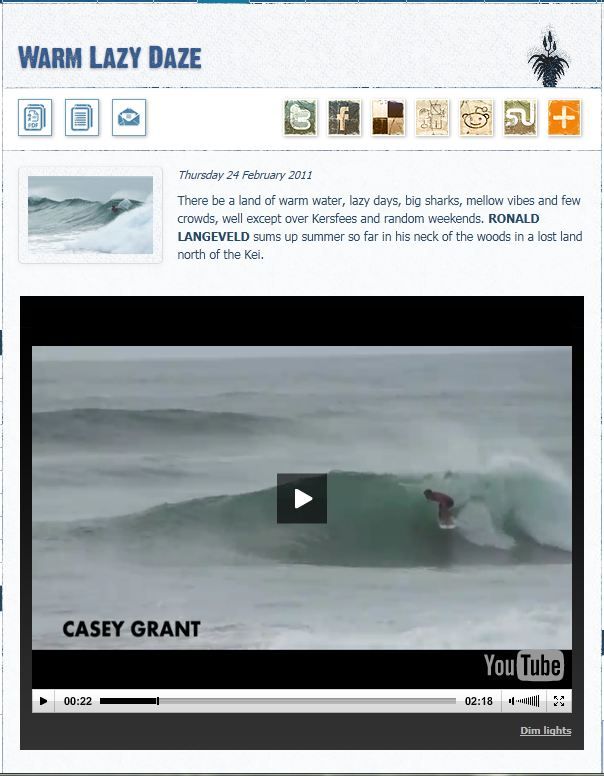 http://www.wavescape.co.za/video/the-latest-clips/due-south-charna.html

More onshore this whole weekend. Hopefully something early tomorrow morning to relief the crave..



Enjoy!