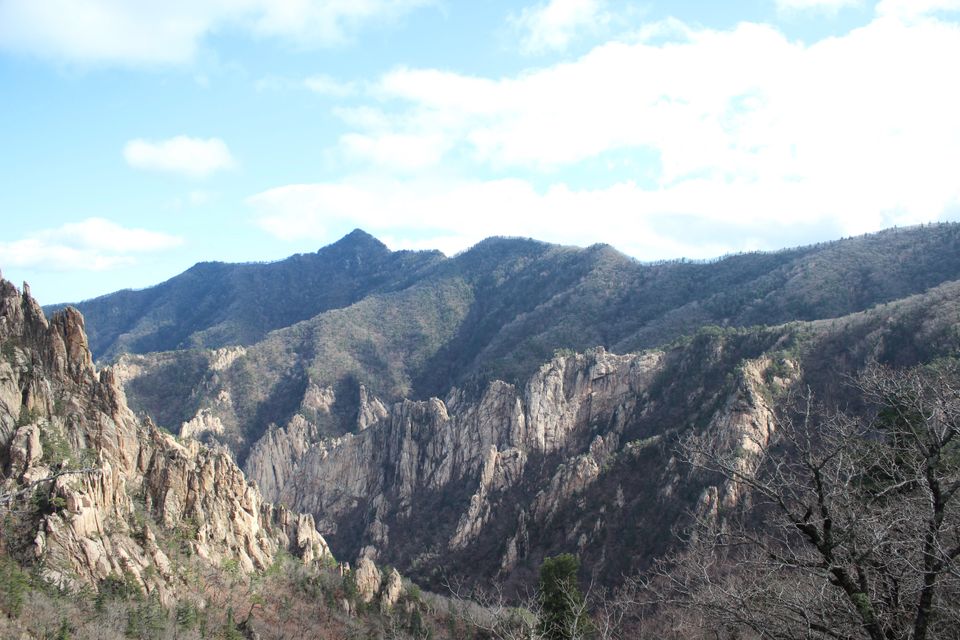 Hiking to Daecheongbong at Seoraksan National Park
Over a weekend in early November 2015 my friends, Ricardo, Stefan, Fabi, Carlos and I jumped on a bus to Sokcho and hiked up one of the biggest mountains in South Korea. I'm writing this almost 7 years later, but backdated to fit in with my other posts.
To this day it remains one of my most memorable weekends.
This trip was largely planned by my German mates, Fabi, Ricardo and Stefan. Carlos spontaniously joined us at the end when another friend pulled out last minute and we had an extra spot. They reserved 5 spots in a shelter on the mountain weeks in advance, about a kilometre from the main summit, Daecheongbong. We also bought bus tickets to Sokcho in advance.
The night before leaving, we went to E-mart (supermarket) to stock up on a few things that we'd need to have for the night. From what we understood there's a couple of convenience stores on the mountain route however they tend to get more expensive, the higher up you go. We bought a few bottles of water, cups of instant noodles and a celebratory beer only to be consumed when we reach the top.
We left Seoul at around 6am, the earliest bus heading for Sokcho. It was dark and cold, the weather forecast for Sokcho was that we can expect rain and fog for the upward hike. Not ideal, but apparently this was the last week we could go hiking before they close for the winter.