Hiking to Daecheongbong at Seoraksan National Park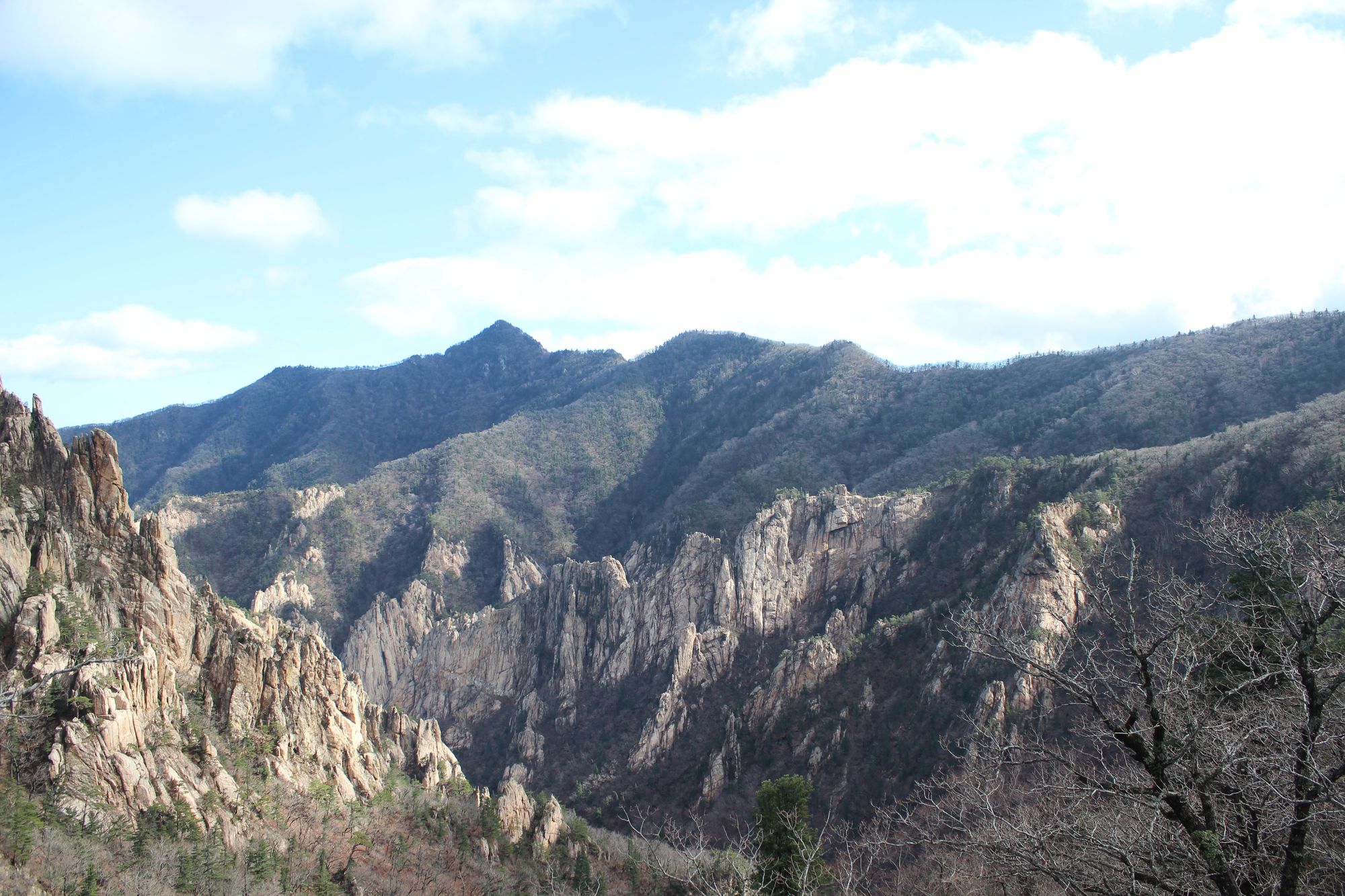 Over a weekend in early November 2015 my friends, Ricardo, Stefan, Fabi, Carlos and I jumped on a bus to Sokcho and hiked up one of the biggest mountains in South Korea. I'm writing this almost 7 years later, but to this day it remains one of my most memorable weekends.
This trip was largely planned by my German mates, Fabi, Ricardo and Stefan. Carlos spontaniously joined us at the end when another friend pulled out last minute and we had an extra spot. They reserved 5 spots in a shelter on the mountain weeks in advance, about a kilometre from the main summit, Daecheongbong. We also bought bus tickets to Sokcho in advance.
The night before leaving, we went to E-mart (supermarket) to stock up on a few things that we'd need to have for the night. From what we understood there's a couple of convenience stores on the mountain route however they tend to get more expensive, the higher up you go. We bought a few bottles of water, cups of instant noodles and a celebratory beer only to be consumed when we reach the top.
We left Seoul at around 6am, the earliest bus heading for Sokcho. It was dark and cold, the weather forecast for Sokcho was that we can expect rain and fog for the upward hike. Not ideal, but apparently this was the last week we could go hiking before they close for the winter.
We arrived at around 10am in Sokcho and then had to take another bus to the entrance of Seoraksan National Park. We were racing against time as sunset is around 6pm and we've been told it takes 6-8 hours to walk up on way.
We arrived at the entrance of the Seoraksan National Park and went to the Information Centre. The lady working there tried to convince us that we're too late and that it would be extremely risky to walk up when its dark. Nevertheless, we took the risk and the rushed journey up began.
As you can imagine, there were almost no photos and video being taken on the way up as we were racing against time. However I did stop for a brief moment to take these photos at a rather scenic part to give you an idea of the conditions.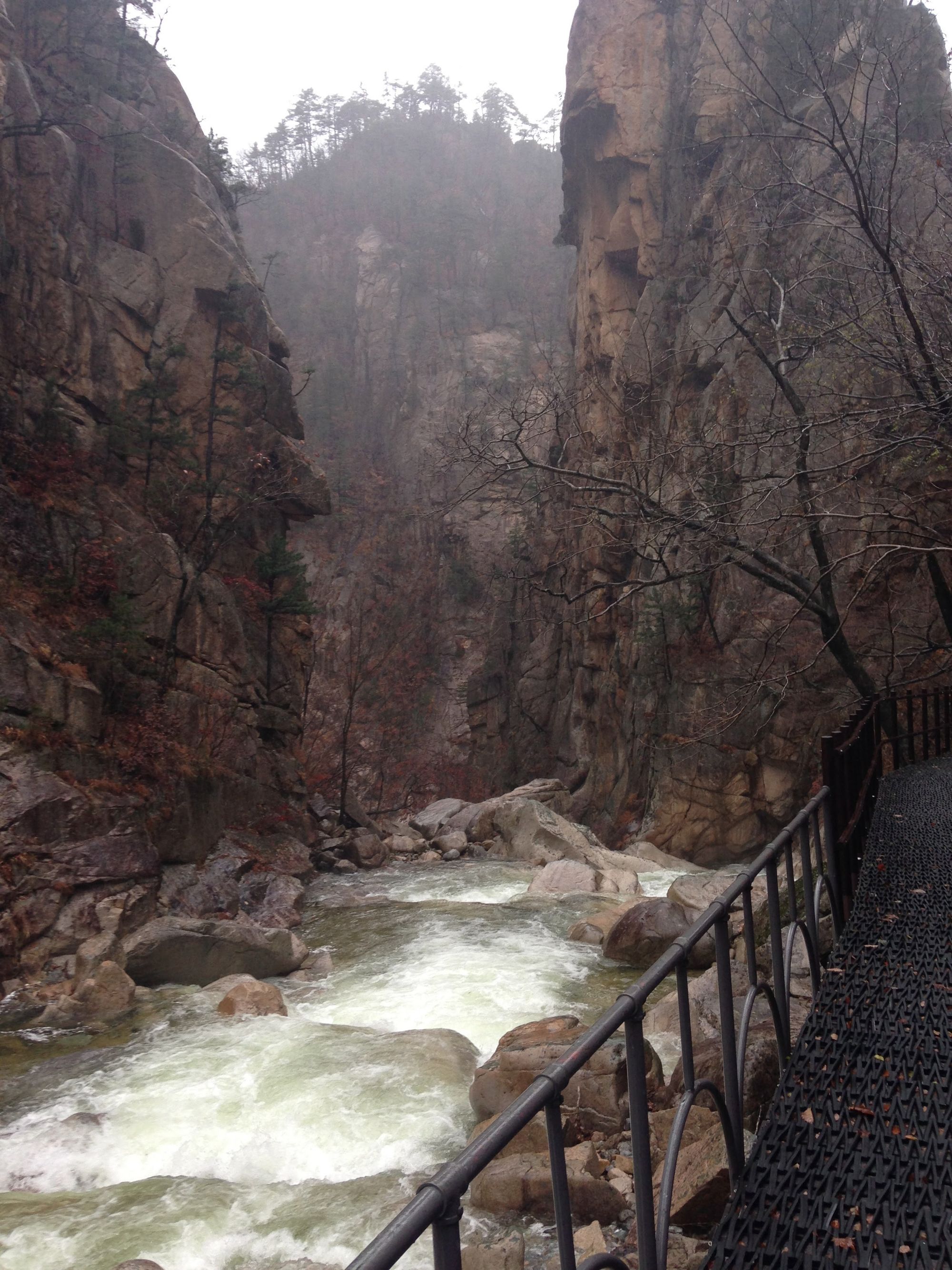 Going up was pretty tough. There was times where my fitness levels started to work seriously against me in ways beyond what I could imagine.
At some point through exhaustion, I found myself in a very strange dilemma, where I wished I could turn around and go back, but at the same time realise I've already made so much progress it's probably closer to the top.
But through it all, we made it to the top, with just a few minutes to spare before it was completely dark.
I strangely don't have any photos of the shelter the night, except for this Snapchat screenshot. We ate our cup noodles and had a well deserved beer.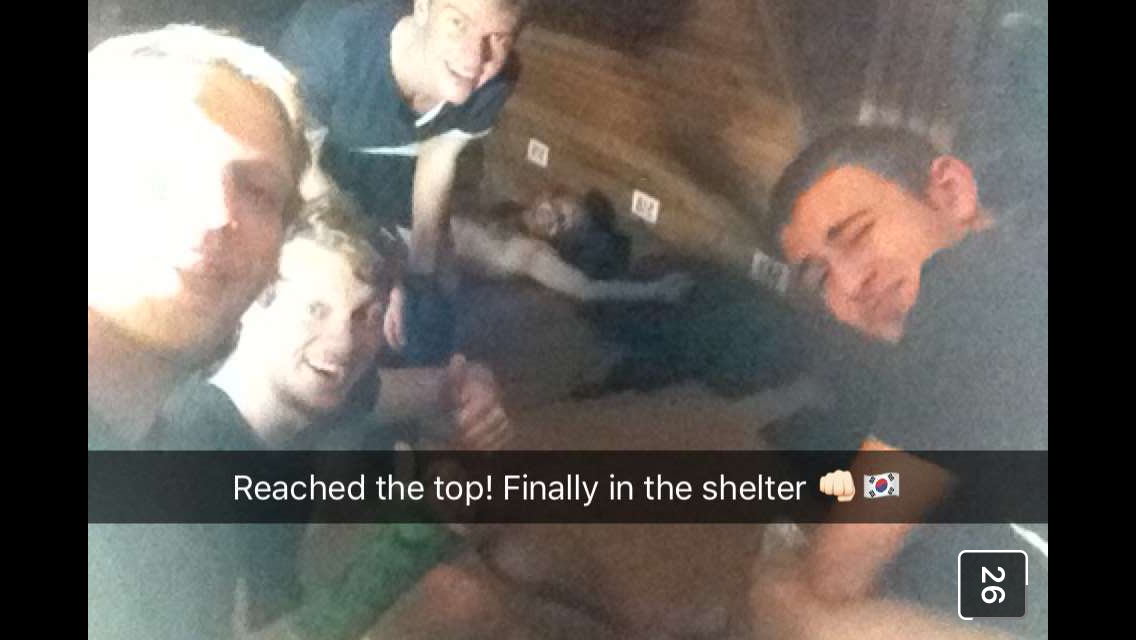 I also secretly carried a 250ml bottle of Goryangju (Kaoliang in Chinese) - a Chinese liquor with like 70% ABV, that can be bought at supermarkets for under $1. Previous exchange students (first coined by my friend Stefan Perl) referred to it as Dragon Tears and the legacy lived on. And then I introduced it to my friends who have only been in Korea for a few months.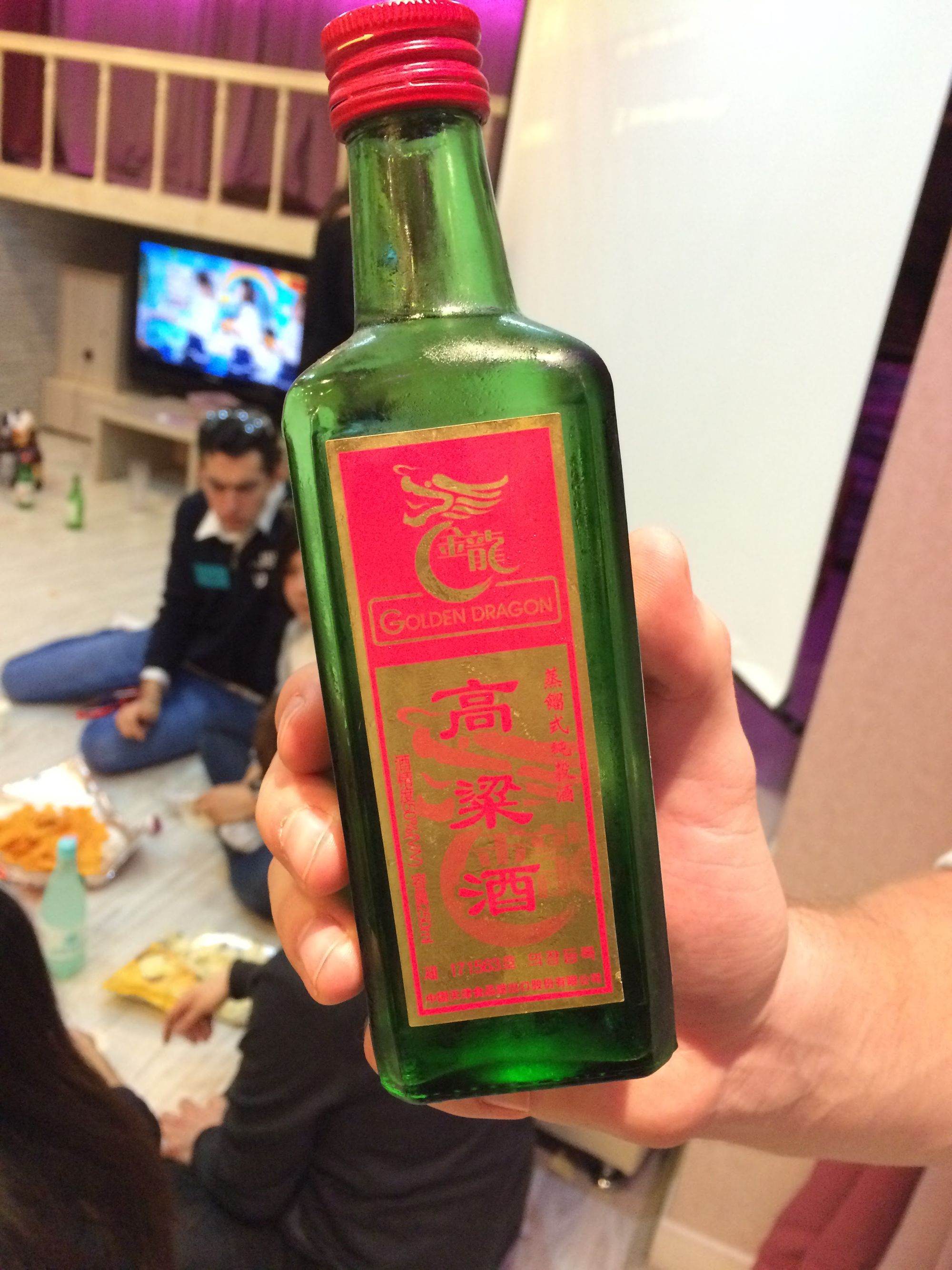 There's nothing great about Dragon Tears. It honestly tastes like the Devil's urine and will probably send anyone to hospital for consuming anything more than a teaspoon of it. But being on top of a cold mountain, being the only non-Koreans in the shelter, this couldn't be more fitting to the occassion. We each took a tiny sip and that was it.
I think we passed out just after 8pm, but set alarm for 5am to get ready to hike up to the summit for sunrise.
One thing that stuck with me, on top of the mountain there's no water supply - yet wifi that speed tested 100mbps. Insane.
The next morning we got up with surprisingly quite a lot of energy. Thankfully a lot less rushed and I got my camera out. Let's do the final stretch to the summit!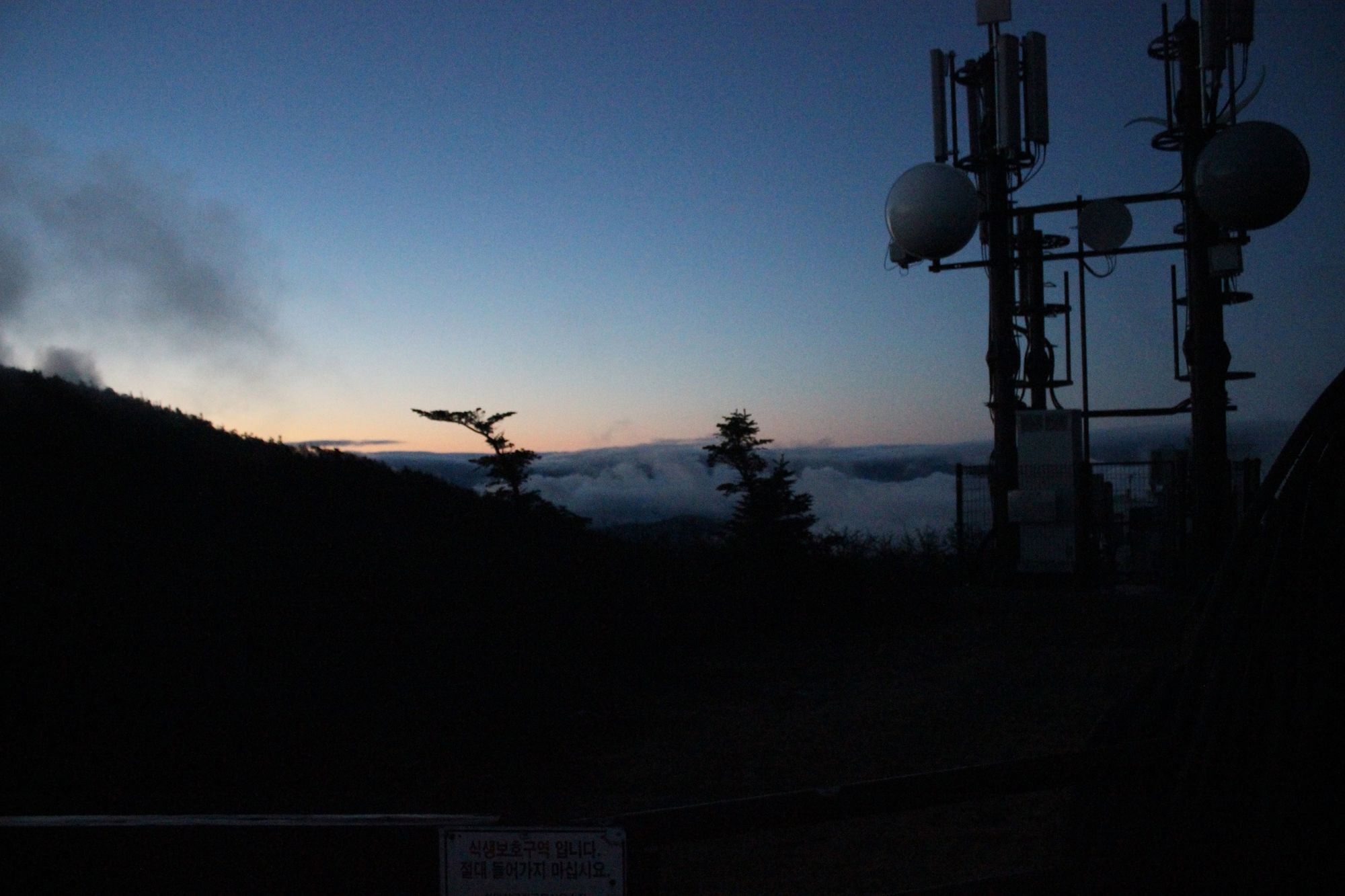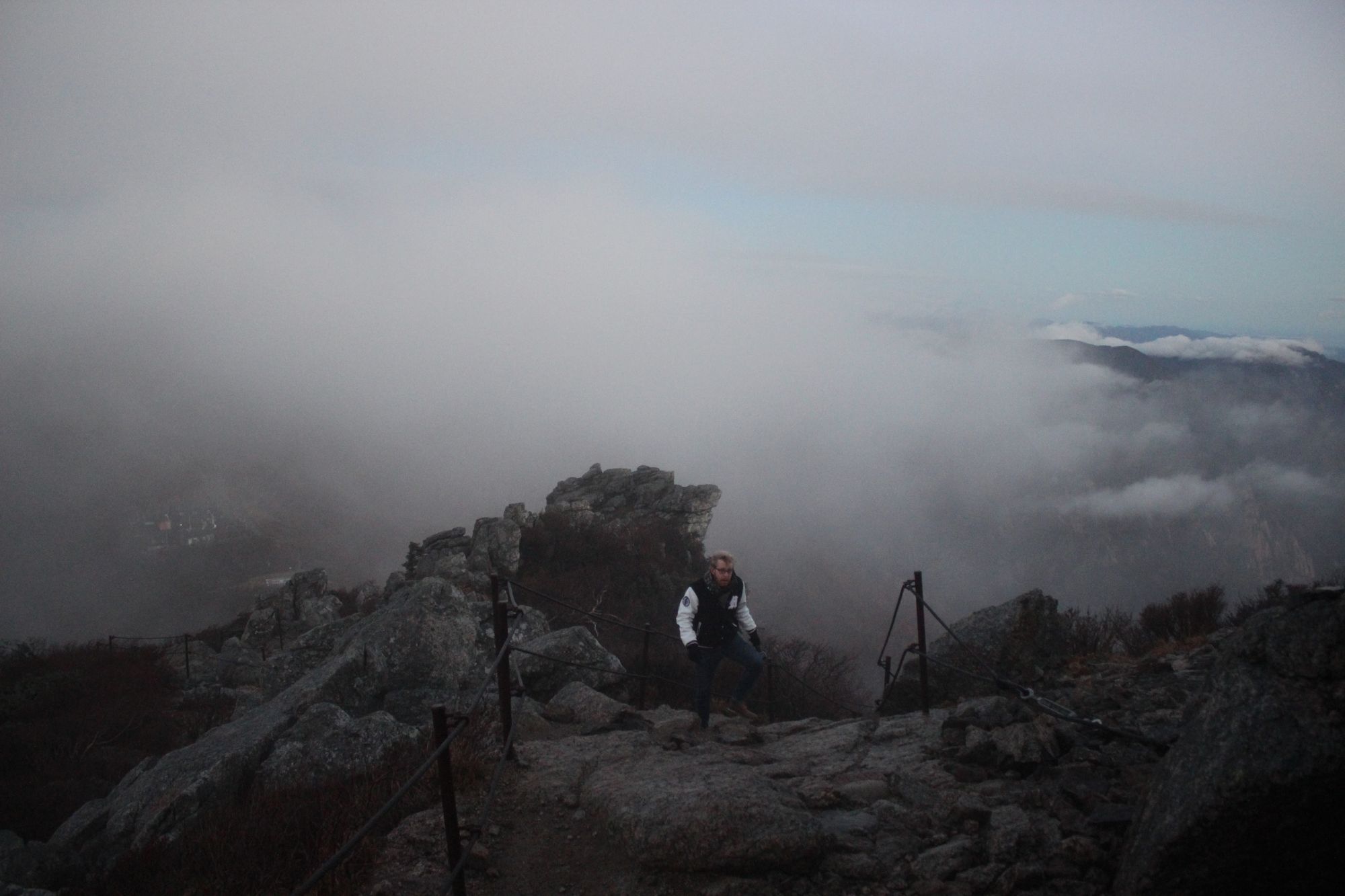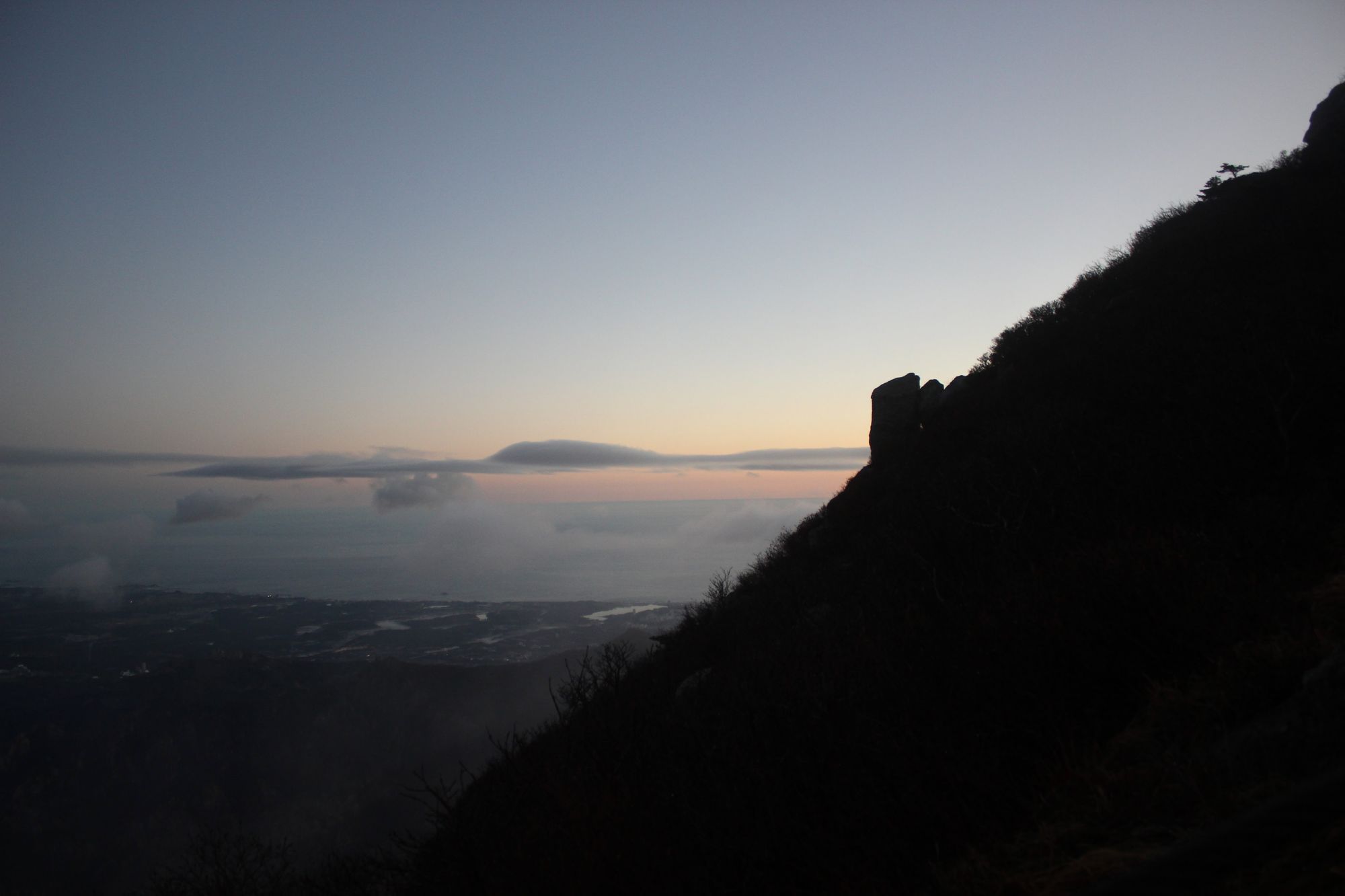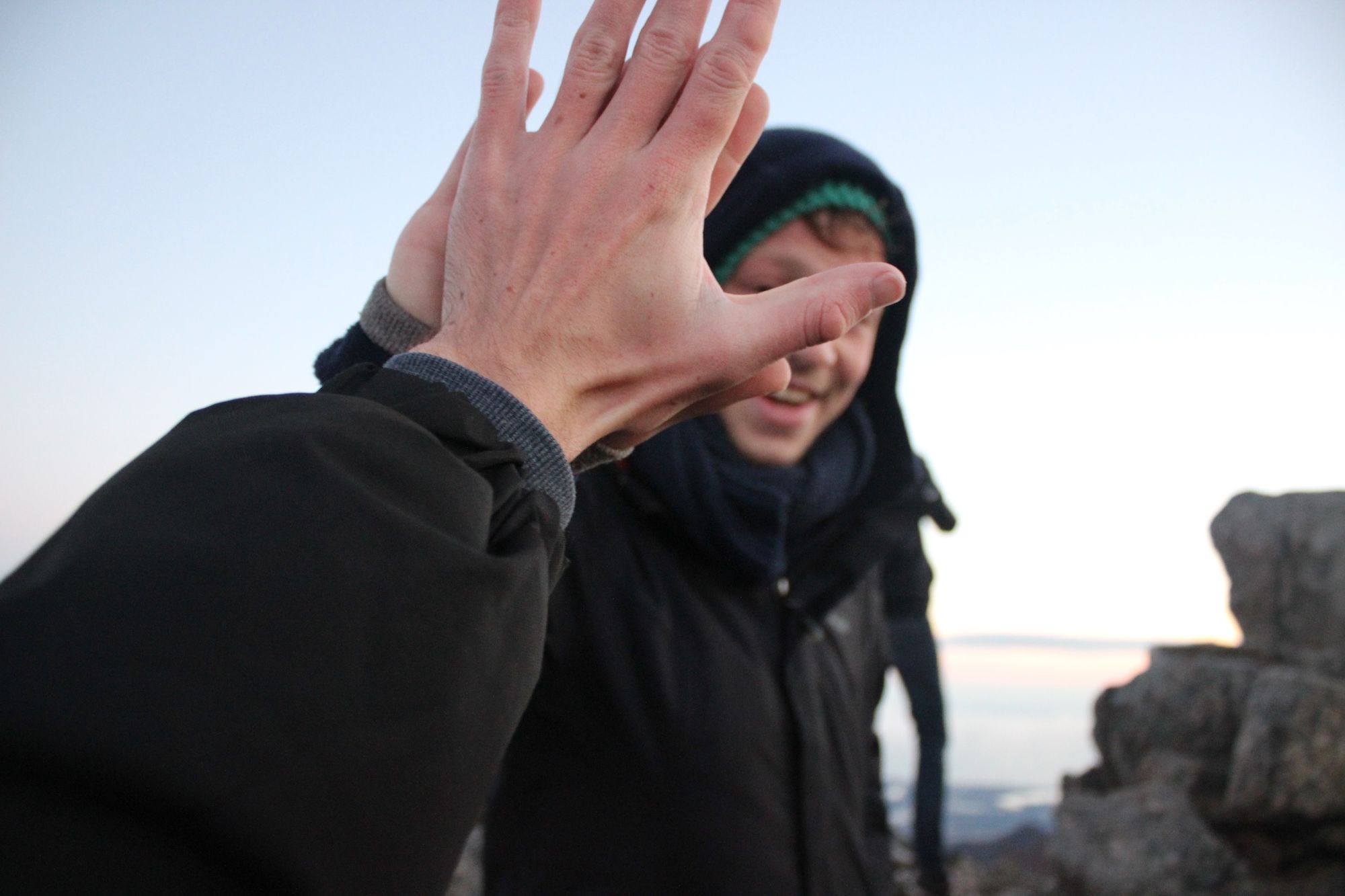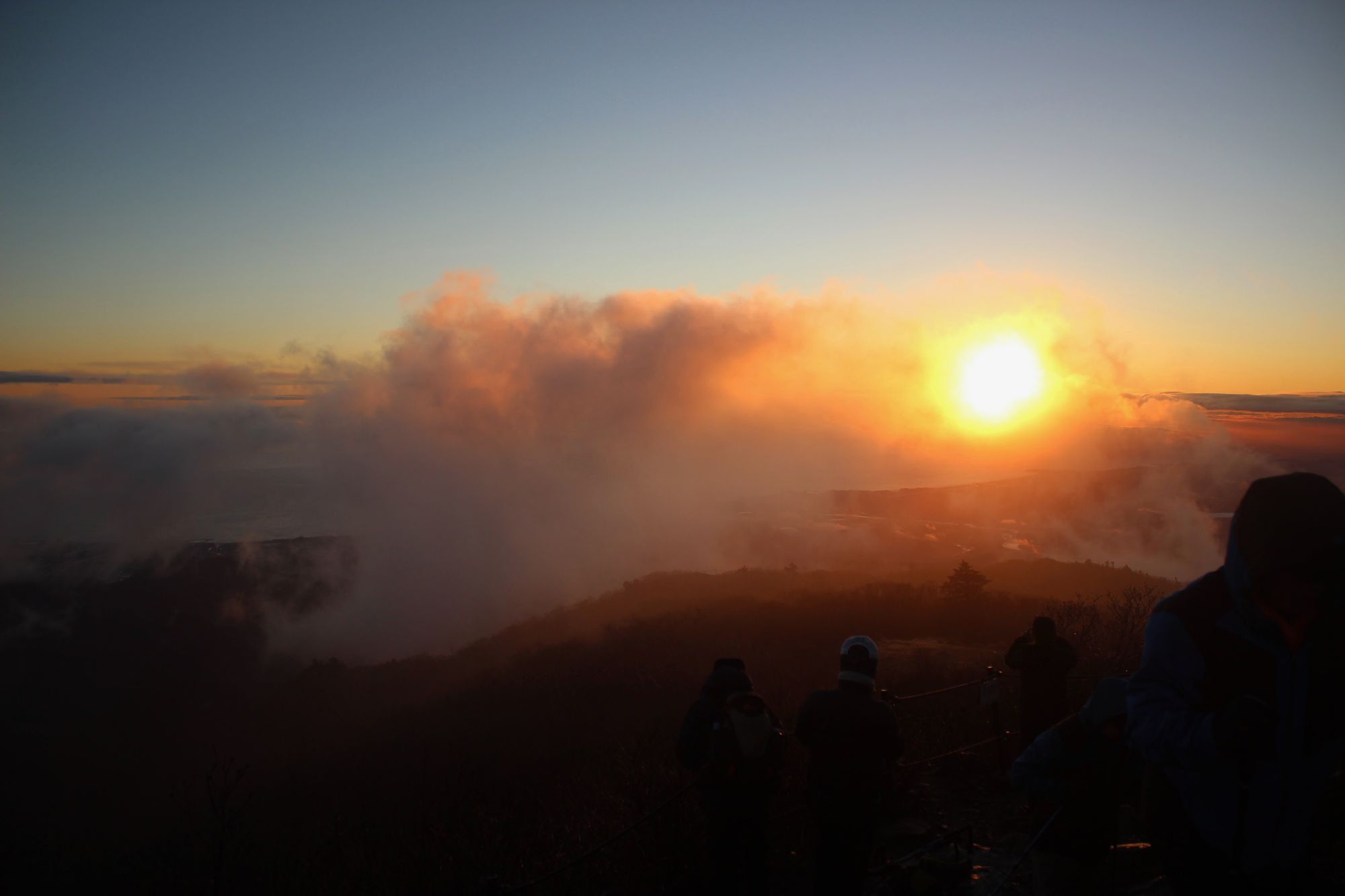 After spending some time on top, we slowly headed down back to the shelter to have breakfast - or once again, cup noodles.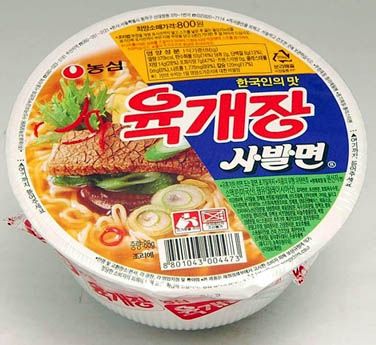 One thing that amazed me was how some of the well seasoned Korean mountaineers made it to the top with full camping equipment which includes gas bottles to cook on top.
And now time to head down again - thankfully nothing rushing us so we could take our time going down and take lots of photos.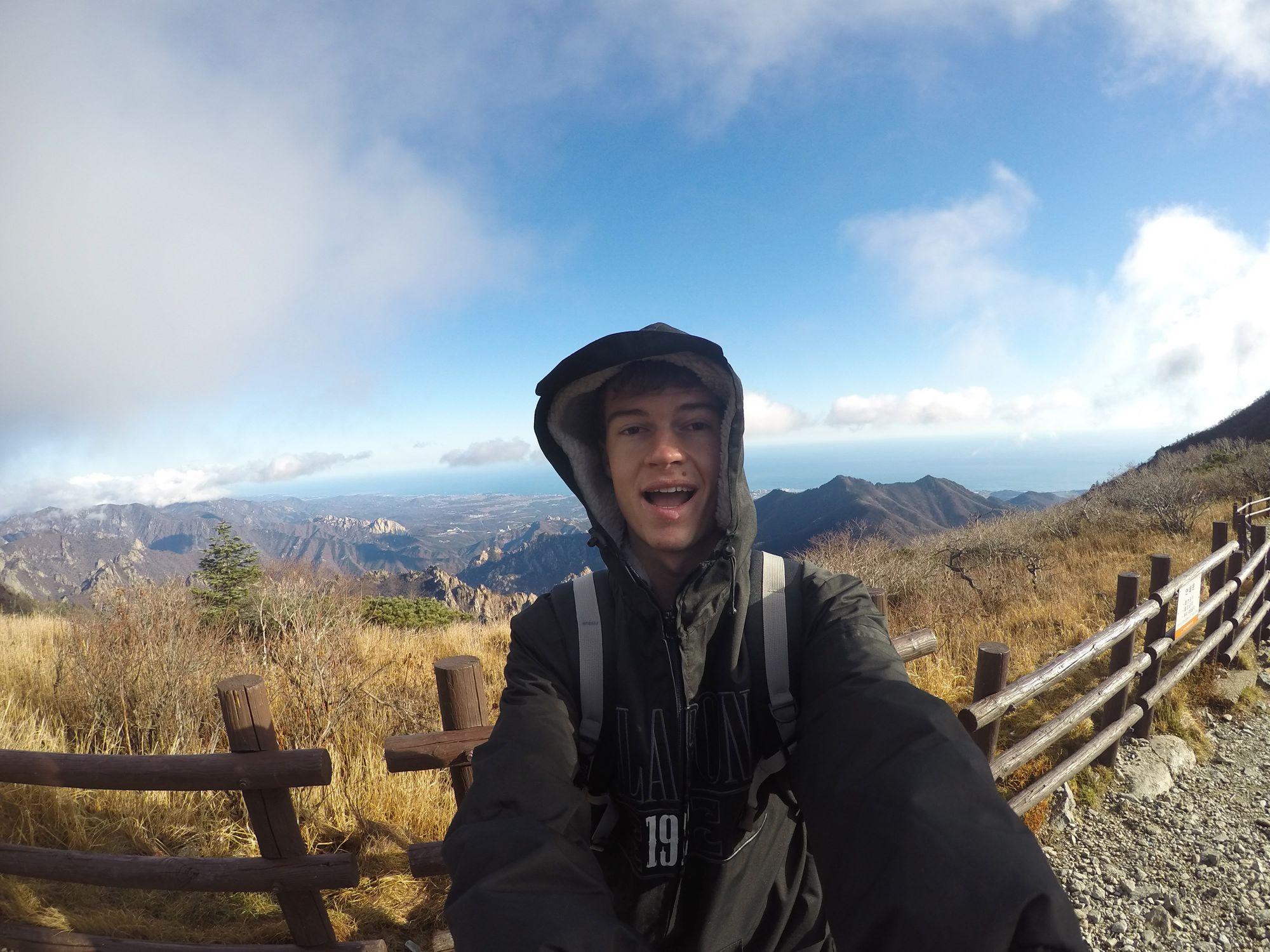 The walk down was really nice and could finally observe how big it really is as the fog and clouds of the previous day couldn't give us any indication of the size of the mountain range.‌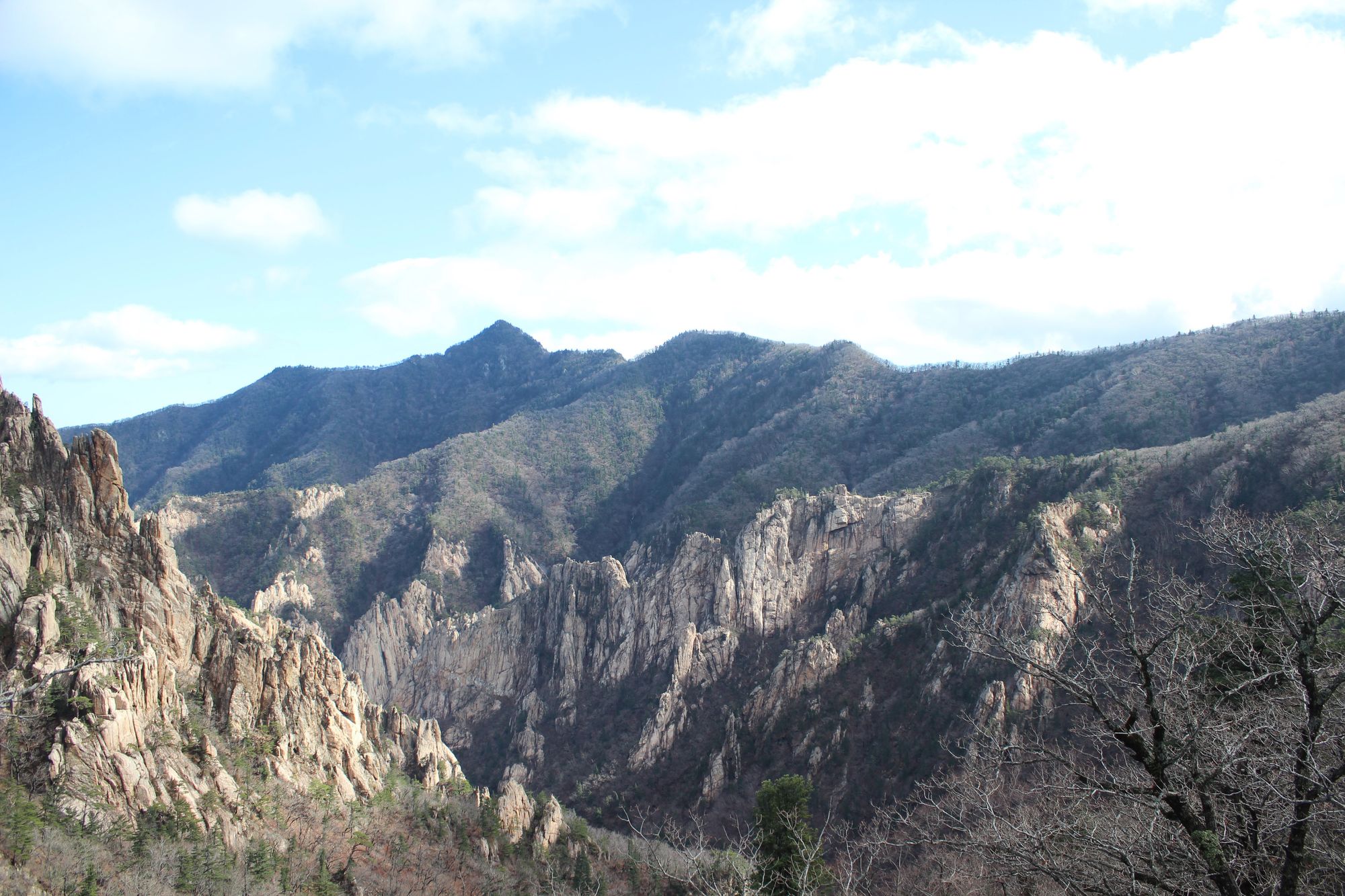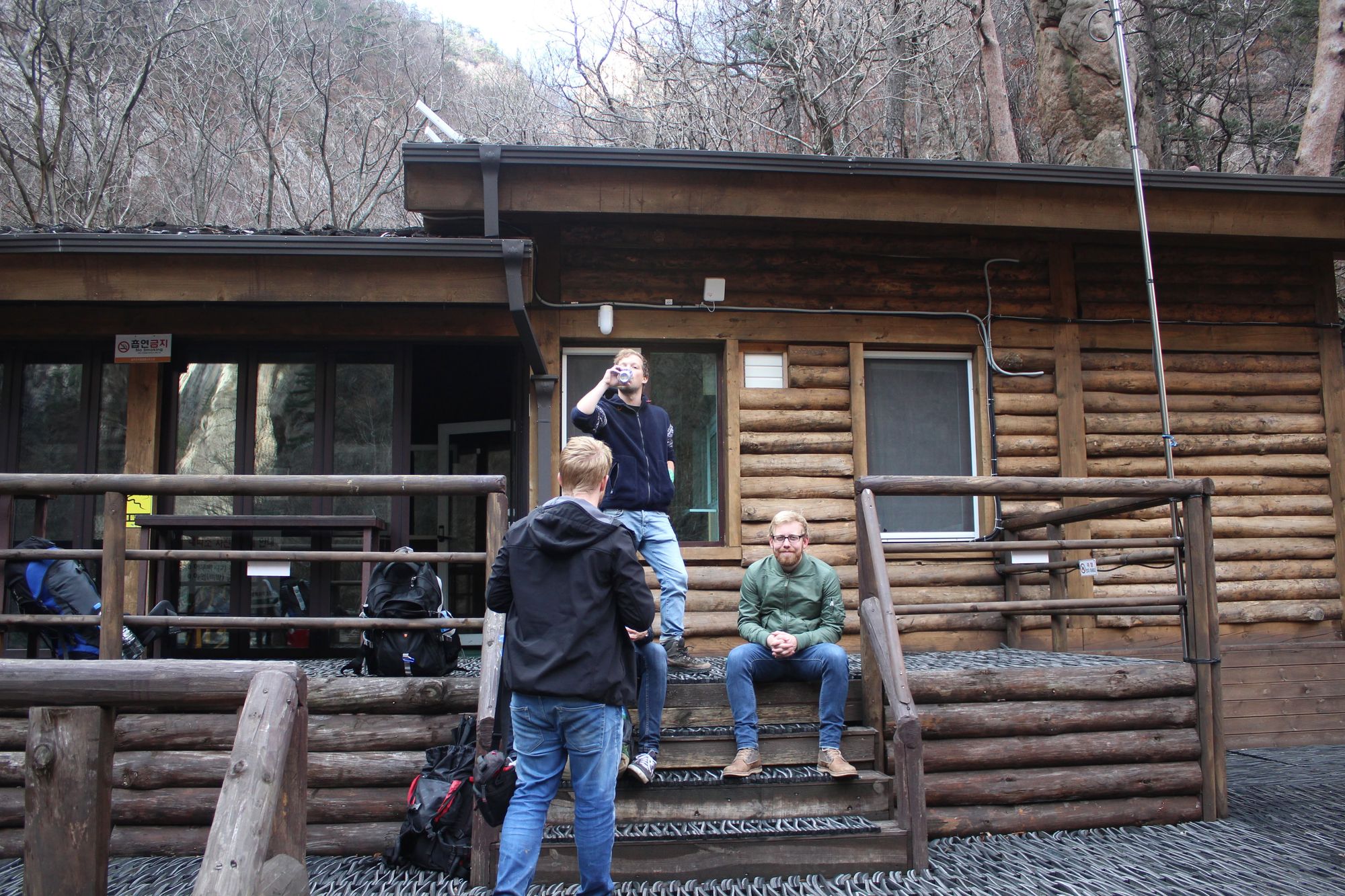 And then through it all, we made it to the bottom after about 6 hours of walking down.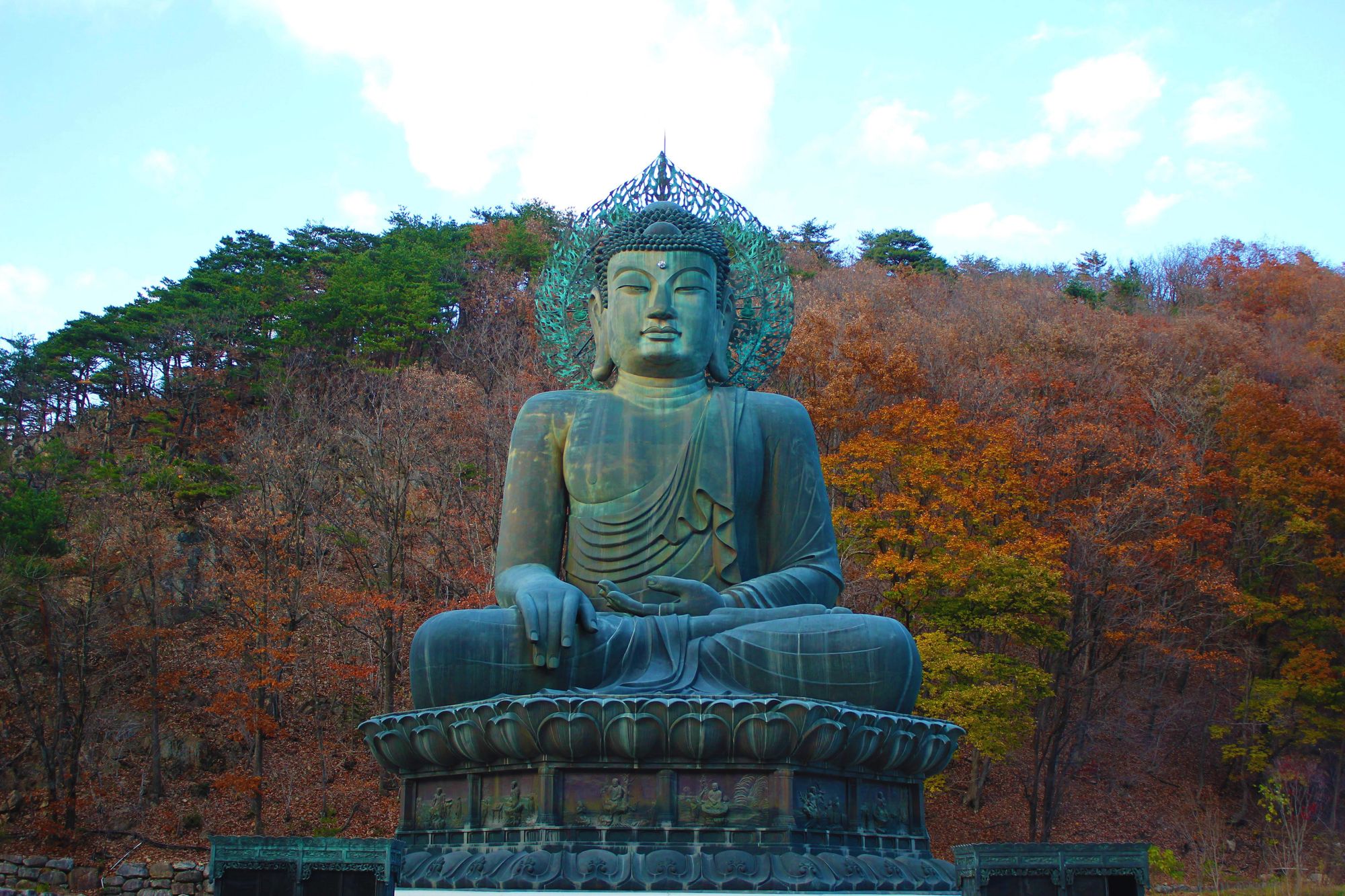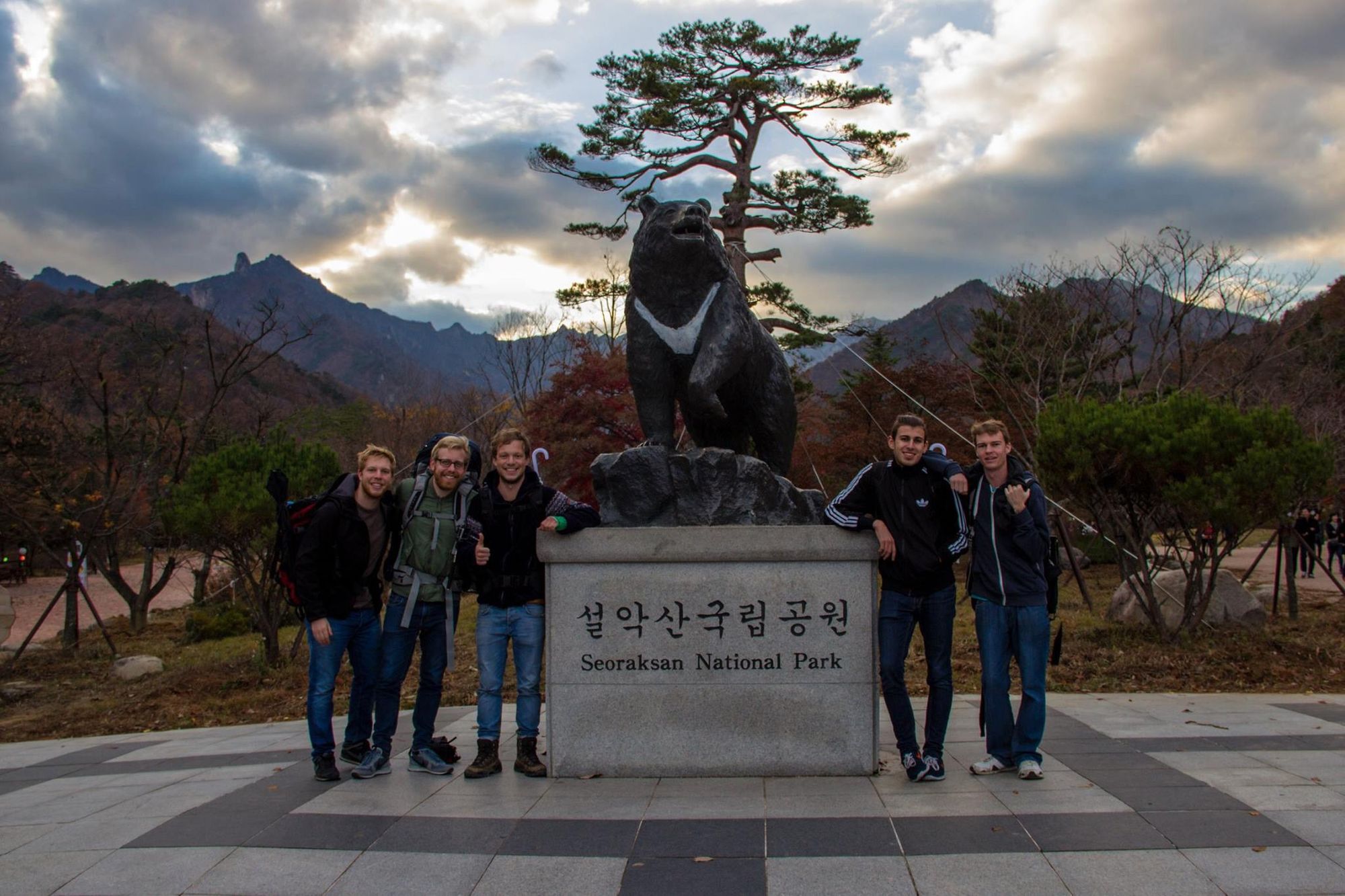 We made our way back to Sokcho Bus Terminal, ate some Lotteria (the Asian McDonalds) as we were super hungry and then jumped on the bus back to Seoul. We arrived back home around 9pm that night, tired as can be. I don't remember much after that, I assume I had the best sleep ever.
I do however remember the next day my legs hurt so much, I had troubles up and down stairs between classes - painful, but satisfying at the same time, thinking about the whole experience.